Here we are in December of 2018, the Christmas lights are going up already all around Paris, and everybody is busy thinking about presents, visiting family and the like.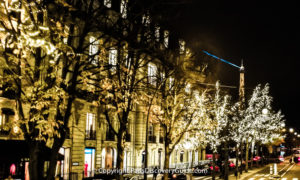 New Music, New York book project
I've been busy working on a book about my early years as a concert producer at the Kitchen in New York. For more about that project, see the November entry below. I'll be continuing this work on the book in December and probably well into the new year to come.
For December's news, BBC Radio 3 has asked me to make a mixtape for their program entitled Late Night Junction.
BBC Radio 3, Late Night Junction broadcast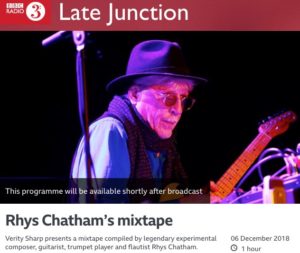 I decided to do a mix of (primarily) the music that formed me as a composer as I was growing up, so it's quite an eclectic mix of music from Stravinsky to Bernstein, John Cage to Morton Subotnick to Maryanne Amacher to Perotin and Giles Farnaby… all the way up to Michael Nyman! I even threw in some of the rock pieces that informed my music, and as a tip of the hat to the newer generation, I included a piece by my friend Oren Ambarchi.
The program will be aired on BBC Radio 3 at 23:00 on Thursday, 6 December. The mix will be available shortly after the broadcast at this address:
https://www.bbc.co.uk/programmes/m0001flk
Composer-in-residence
Conservatoire TPM
Toulon Provence Méditaerrainée.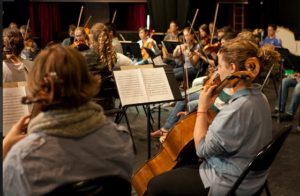 In January-March, I will be composer in residence at the big music conservatory in Toulon France, which is called Conservatoire TPM Toulon Provence Méditaerrainée.
I'll be doing a conference/talk there on Saturday, 19 January entitled "New Music, New York", where I'll speak about some of the material that will be included in the book I am working on.
That evening, I will be presenting a new work entitled Talisman, which is a duo for the percussionist Will Guthrie and myself at the Opéra de Toulon. I'll be playing transverse flutes, electric guitar and trumpet, with Will on various percussion instruments. I believe that the entrance is free if tickets are reserved in advance, but I will be posting more on that as the date approaches.
Later in the year there will be three additional concerts in the south of France presented by students of TPM. I'll be participating in the performance either as conductor or as an instrumentalist. There will be a concert in Châteauvallon at Scène Nationale Olliques on 26 February. On Saturday 16 March, we will be playing at TPM in Toulon, and finally on Thursday, 28 March, we play in Sainte-Maxime in the Côte d'Azure, just next to Saint Tropez.
We are presently booking the following programs:
I'm looking forward to the concerts I mentioned above in the south of France and teaching the master classes at TPM, but I am definitely up for doing more performances, here is what I have on the "menu" at present, if you are interested in mounting any of these performances, I'm posting our contact information at the end of this post:
Solo program:  Pythagorean Dream
This is my solo performance, go here to learn more about it and for a link where you can listen to the music.  There are versions of Pythagorean Dream that can be any length from 30-minutes to an hour, depending on your production needs.
New Duo with Rhys & Ghédalia Tazartès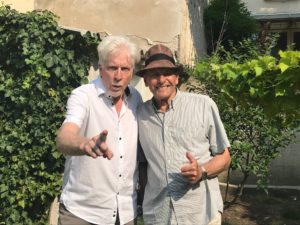 Earlier in the fall I played a private concert in duo formation with Ghédalia Tazartès.  We decided to work on a record together and have almost finished recording it, just one more 6-minute piece to finish, and then the album will be ready!
We are lining up performances of this duo for next spring, so if you are interested in having us come to your venue, by all means contact me at rhyschathamnews@gmail.com and I'll put you directly in touch with our agent.
Duo with Will Guthrie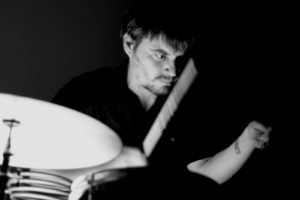 This is an evening length work and a brand new project and a brand new piece which we will be premiering at TPM this January. As mentioned above, Will Guthrie will be on drums and percussion and I'll be playing transverse flutes, electric guitar and trumpet, with Will on various percussion instruments.
Photographs and recordings will be available starting in February, but in the meantime, if you are interested in this project, write us!
Duo with Charlemagne Palestine

Charlemagne Palestine and I have been touring a duo, with Charlemagne on piano, voice and other instruments, and me on my usual electric guitar, flute and trumpet + electronics setup.  We have a 3-CD boxed set out on Sub Rosa.  We would love to play this duo in a venue near you!  You can check out the music here.
Les 100 guitares
As you probably know, I have a full range of pieces for 100-200 electric guitars that we'd love to perform in a venue near you.  The description of those pieces can be found on this site under the heading of "Projects".
I have a new piece for 100 electric guitars that we performed last summer in La Havre, France.  The performance went well, in fact it was spectacular!  We performed the piece on the beach just by the Atlantic Ocean, and we were surrounded by bonfires, it was for the Midsummer Festival in Le Havre.  They even had flames spread across the stage, it was fantastic, and speaking of flames, I almost went up in one!  I got so excited conducting the piece that I didn't watch where I was going and stepped in one of the bonfires and almost literally went up in flames.  What a way to go! In any case, the piece went well, the city of Le Havre rented a hundred 100-watt Marshall amplifiers for us to go through, so there wasn't any problem hearing us over the sound of the surf.
I learned a lot through doing this new piece, so I'm re-working the score so that it can be played in an indoor location.  The piece doesn't need to be played through Marshall amplifiers, that was just an extravagance.  It will work fine with normal 50-watt guitar amps and the piece doesn't even need a sound system.  I mean, who needs a sound system if you've got 100 guitar amps on stage?!?!
Guitar Trio project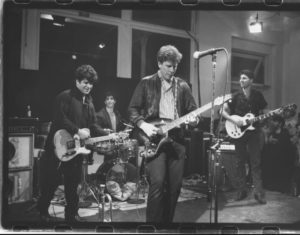 In this project, I comes to the city where Guitar Trio will be presented and teach the work to local musicians in one or two workshop rehearsals.
For more info on this project, go here.
Contact Rhys Chatham:
If you are interested in bringing any or all of these projects to a location near you please contact us!
Rhys Chatham currently works with
Julie Tippex Art & Music Agency
https://julietippex.com/roster/rhyschatham/
For European bookings you can contact
Pascal Tippex at pascal@julietippex.com
For worldwide bookings and general information
you can contact us at rhyschathamnews@gmail.com