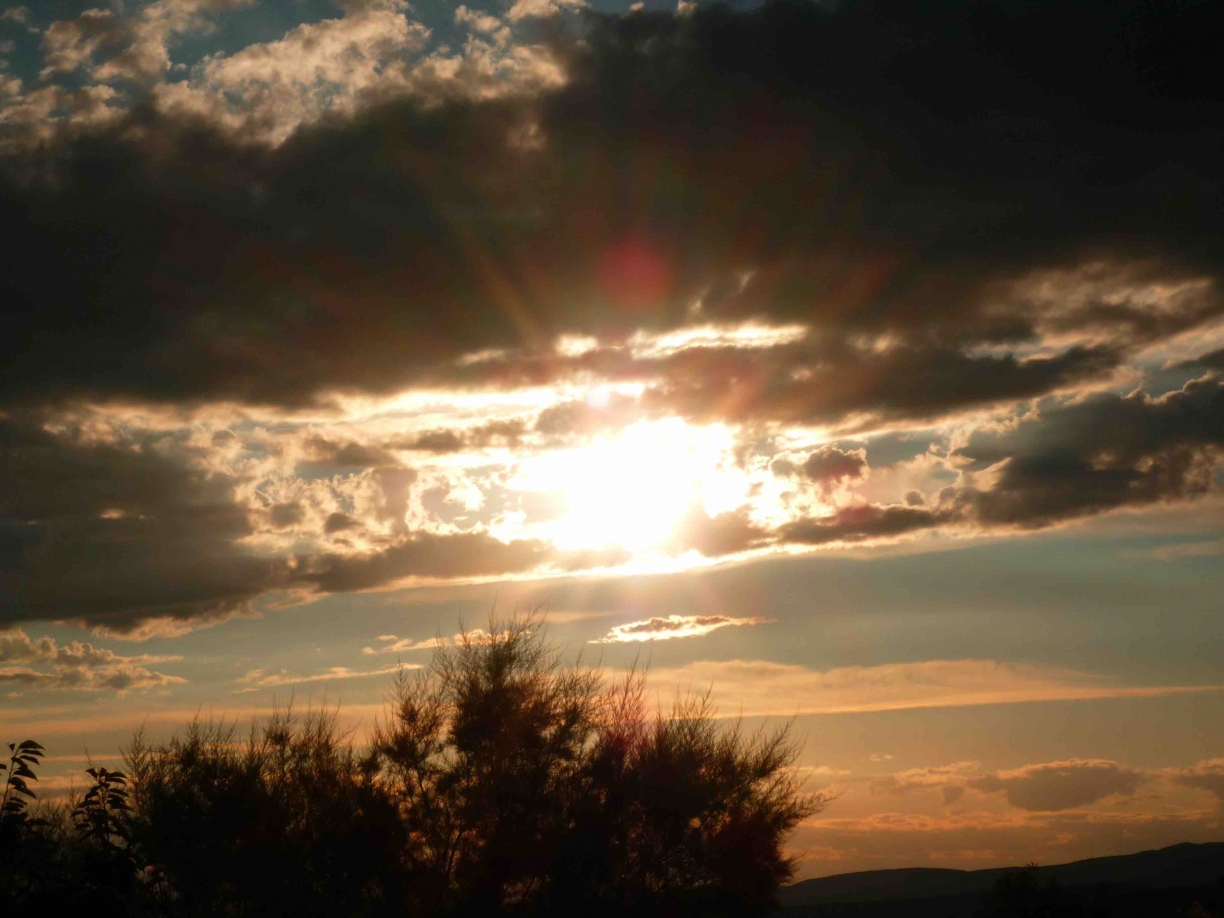 RHYS CHATHAM: THE SUN TOO CLOSE TO THE EARTH / JONATHAN KANE & ZEENA PARKINS: ON, SUZANNE
October 4th & 5th, ISSUE is pleased to present the world premiere of The Sun Too Close to the Earth, an expansive new work by iconoclast composer and multi-instrumentalist Rhys Chatham. Commissioned by ISSUE and presented as a part of the French Institute Alliance Française's (FIAF) thirteenth annual Crossing the Line Festival, the piece spans Chatham's aesthetic concerns across thirty years of composing for electric guitar ensembles, as well as the minimalist and free jazz traditions that grew out of NYC's downtown music scene.
The Sun Too Close to the Earth is a fully notated composition, combined with improvisational elements, written for a nine-person ensemble with electric guitars in special tunings, horns, keyboard, and percussion. The ensemble features many ISSUE friends and luminaries within the Downtown NYC experimental music scene, including Jonathan Kane, Anthony Coleman, Ernie Brooks, and Karen Haglof, as well as Jaimie Branch, Anna Roberts-Gevalt, Sarah Register, Reut Regev, and Jen Baker.
In this piece, Chatham draws from his roots composing for electric guitar ensembles of widely varying forces, incorporating the overtone drenched minimalism of the early 1960s with the relentless elemental fury of the Ramones — the textual intricacies of the classical avant-garde colliding with the visceral punch of punk rock. The Sun Too Close to the Earth combines these influences with Chatham's more recent experience as a wind player, deploying extended playing techniques inherited from the glory days of the minimalist and free jazz period of New York's East Village in the early 1970s.
Until now, Rhys has kept the two strains of composition in separate camps. With The Sun Too Close to the Earth, Chatham blends these two bodies of work into one, to arrive at a "post-urban" music that reflects the artist's concern for the ravages of climate change and the senseless destruction of our planet.
Chatham also performs the North American premiere of his 20-minute solo work Le Possédé for bass flute. The piece continues Chatham's explorations of the possibilities offered by the early minimalist period of downtown Manhattan. During the early 1970s, Chatham played in La Monte Young's Theater of Eternal Music, with Tony Conrad in an early version of The Dream Syndicate, and in trio formation with Charlemagne Palestine and Tony Conrad. Chatham draws on these experiences to arrive at a musical vocabulary which is reminiscent of this exciting period in New York, transforming the sound in a way that could only happen in the present decade.
Renowned experimental musicians Zeena Parkins and Jonathan Kane also perform the world premiere of On, Suzanne, dedicated to ISSUE's founder Suzanne Fiol. Inspired by the poem Some 'American Sentences' On Suzanne by the late Holly Anderson, the event marks the first ever collaboration of these two legends of Downtown NYC music.
PROGRAM:
On, Suzanne
Harp: Zeena Parkins
Drums: Jonathan Kane
Le Possédé
Bass flute: Rhys Chatham
Intermission
The Sun Too Close to the Earth
Electric guitars: Karen Haglof, Anna Roberts-Gevalt, Sarah Register
Electric bass: Ernie Brooks
Drums: Jonathan Kane
Electric keyboard: Anthony Coleman
Trumpet: Jaimie Branch
Trombones: Jen Baker, Reut Regev
Conductor: Rhys Chatham
—ooOoo—