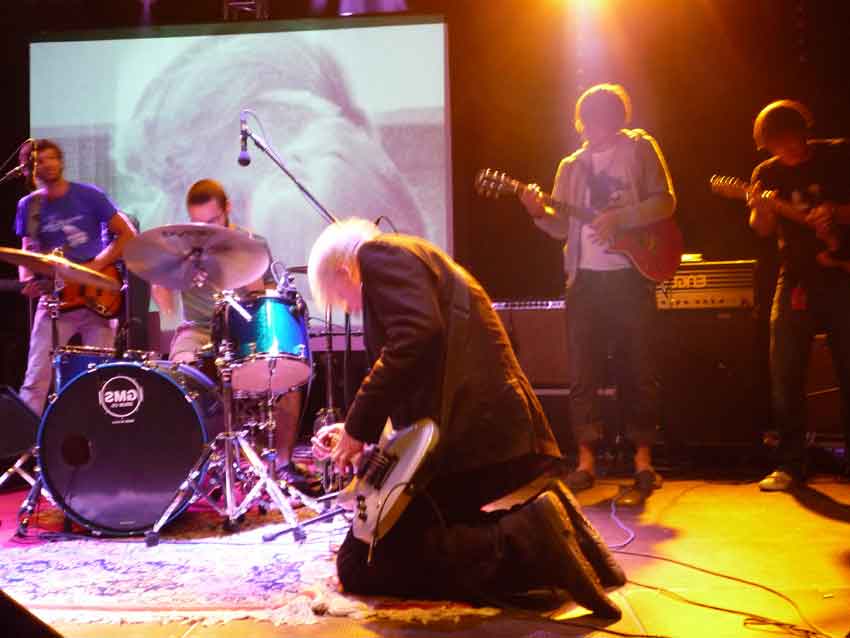 Rhys Chatham guitar orchestra at BBMix Festival on 27, 28 November in Paris!
I've been busy working on a new solo, which is why I'm a little late posting this. The main event for this month is the presentation of one of my guitar orchestras here in Paris, for the first time in quite a while.
The occasion will be the BBmix Festival, held on Saturday 27 November which will be the only appearance of the electric guitar orchestra, with the festival continuing on sunday with other amazing events.

After a yearlong pause, the BBMix Festival continues its musical explorations of its latest 16th edition at the Carré Bellefeuille at Boulogne Billancourt (easily accessible on the Paris Métro!)
Here's the link to buy tickets, which are quite reasonably priced:
https://linktr.ee/FestivalBBMIX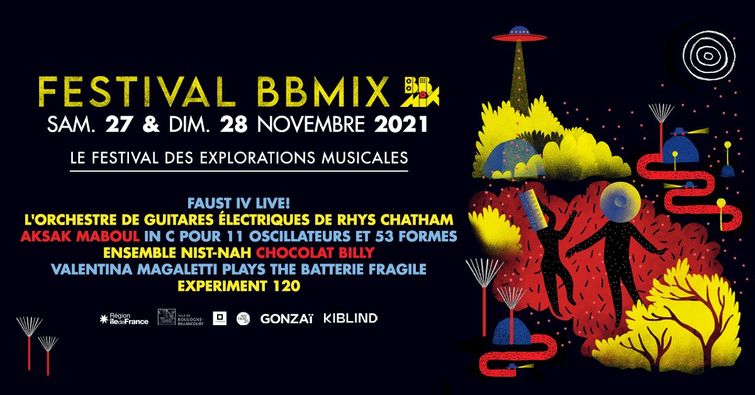 Here is the complete program:
 SAMEDI 27 NOVEMBRE
● L'ORCHESTRE DE GUITARES ÉLECTRIQUES DE RHYS CHATHAM (USA/FR)
● IN C POUR 11 OSCILLATEURS ET 53 FORMES (FR)
● ENSEMBLE NIST-NAH (AUS/FR/GB)
● VALENTINA MAGALETTI PLAYS THE BATTERIE FRAGILE (IT/FR)


 DIMANCHE 28 NOVEMBRE
● CHOCOLAT BILLY (FR)
● AKSAK MABOUL (BE/FR)
● FAUST IV LIVE! (DE)
For the guitar orchestra, we have quite a lineup:
Rhys Chatham, guitare
Maxime Delpierre, guitare
Lou Garcia, guitare
Nico Guerrero, guitare
Valentina Magaletti, batterie
Tatiana Paris, guitare
Jean-François Pauvros, guitare
Myriam Stamoulis, basse
---

I'll be participating in another cool event in November in the context of a screening of films by the No Wave filmmaker Vivienne Dick, who is having a retrospective of her work at Jeu de Paume Paris 18 – 28 November. Composer Martin Wheeler and I will be playing a live set in this context on the Friday 19 April. Go to this link for details:
https://jeudepaume.org/evenement/cinema-viviennedick/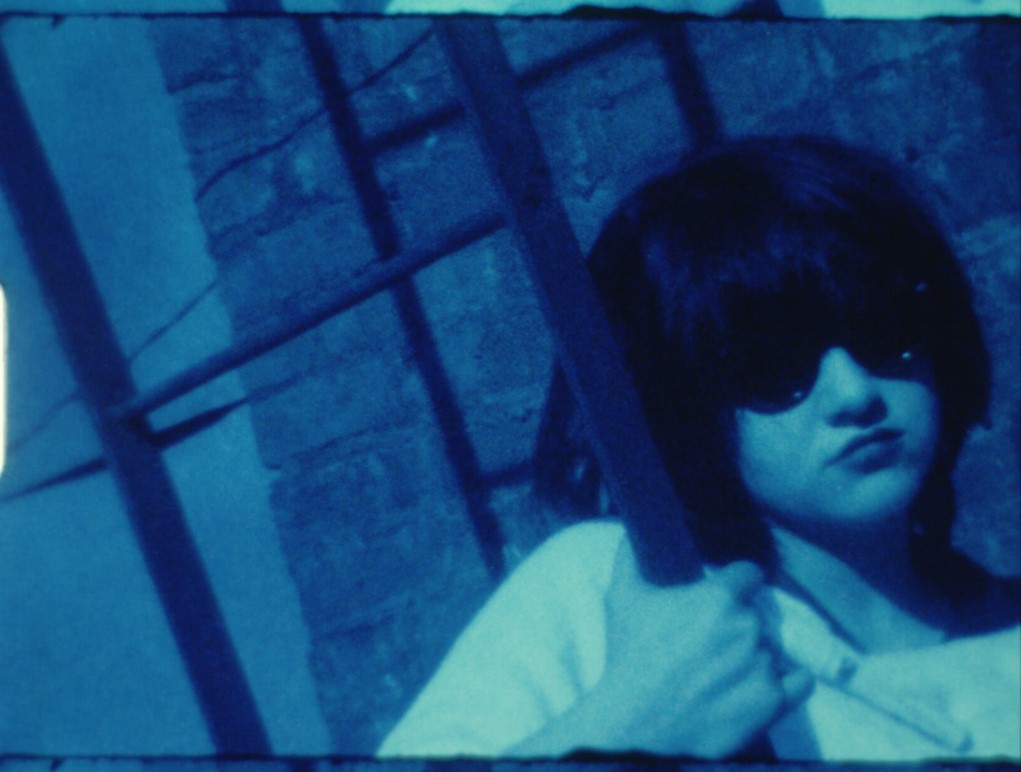 ---
I'll be posting some snippets from my new solo in the coming days. A final bit of news, we were supposed to mount G3 in Saint Petersburg, Russia in November, but the show got pushed to next year due to Covid. Alas, we are not done with Covid, folks. so be safe, exercise prudence in your social contacts, and stay healthy!
—ooOoo—