Winter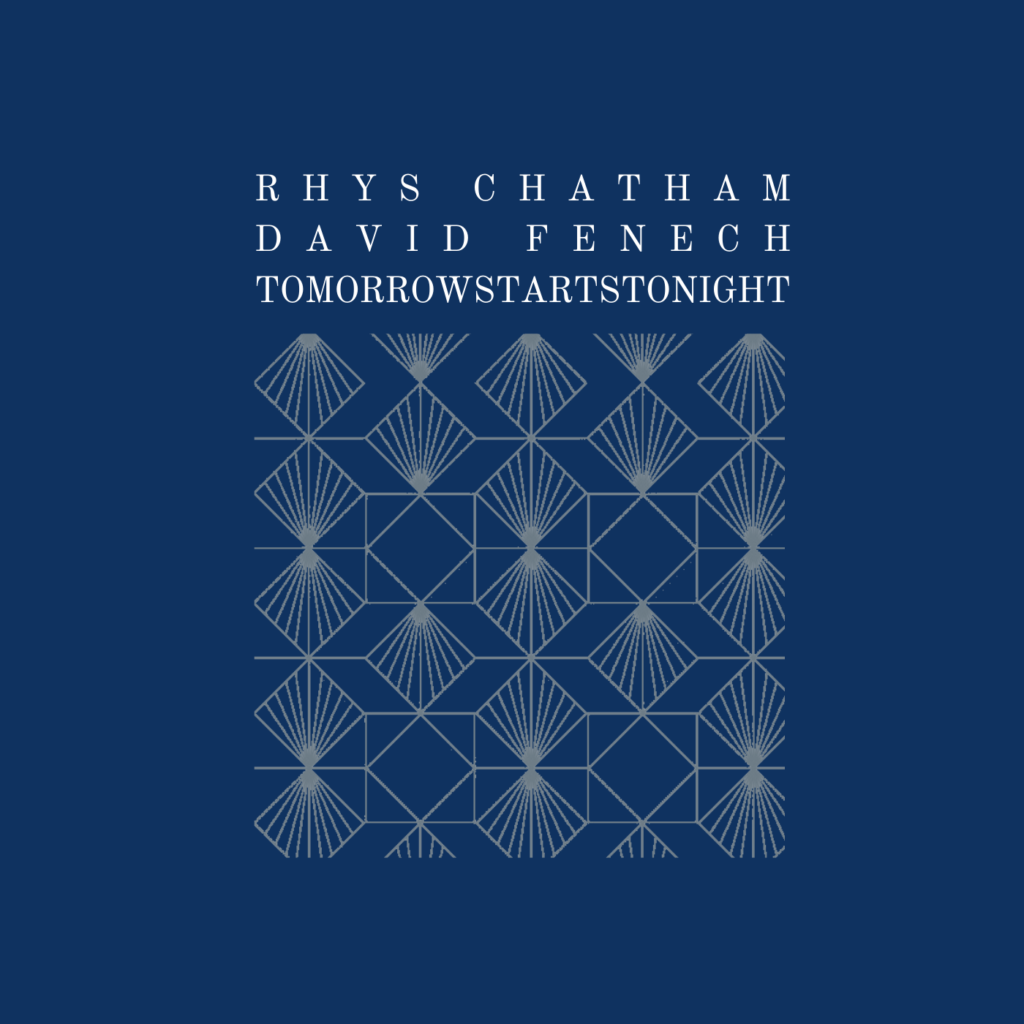 I'm delighted to announce the release of my duet album with David Fenech, TomorrowStartsTonight. The album has been released on CD on the KlangGalerie label. This is our first duo album. I'm very happy to have recorded this album with David. It was a wonderful musical and human encounter. We composed a long piece in a minimalist spirit, where our two guitars meet and merge with my trumpets, flutes and voice and David's small percussion instruments. The record was mastered by James Plotkin.
David Fenech is a French composer, guitarist and singer. His style has been described as 'a kind of punk musique concrète' He uses the studio as an instrument, using a large panel of recording techniques. He has played and recorded with musicians such as Nurse With Wound, Felix Kubin, Jad Fair, Tom Cora, Pascal Comelade, Jac Berrocal, Ghédalia Tazartès, James Plotkin, Shugo Tokumaru, Ergo Phizmiz, Pierre Bastien, and many others.
He also plays improvisation on electric guitar with musicians such as Gino Robair, Tom Cora, Jac Berrocal, Andrea Parkins and has also played duets with musicians like Felix Kubin, Jad Fair, Ergo Phizmiz, Klimperei, James Plotkin, Shugo Tokumaru, Ghédalia Tazartès, etc. He has also worked as a software developer at IRCAM and more recently at L-Acoustics
He has run a micro-label Demosaurus that has published 2 cds (Ghédalia Tazartès and Frank Pahl).
In 2009, David began working with the cornetist Jac Berrocal. This collaboration resulted in a record as a trio with Ghédalia Tazartès (Superdisque, on Sub Rosa) and more recently trios with Jac Berrocal + Vincent Epplay (3 albums) or with Jac Berrocal + Jason Willett (Christmas in March – Megaphone / Knock Em Dead)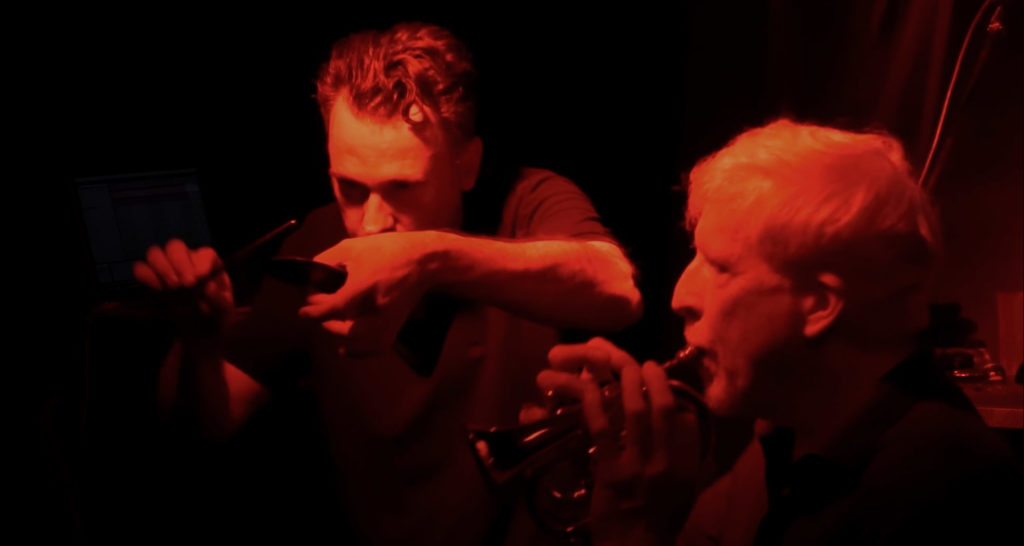 David (left) and Rhys 6 October 2023 at Café de Paris, Paris 11 – Photo: Ben Lx.
Fall 2023
I was going to post a YouTube link to an except from the album, but I noticed that recently YouTube has been rolling out adds longer than one minute that can't be skipped, so I'll be posting it on Vimeo or similar shortly.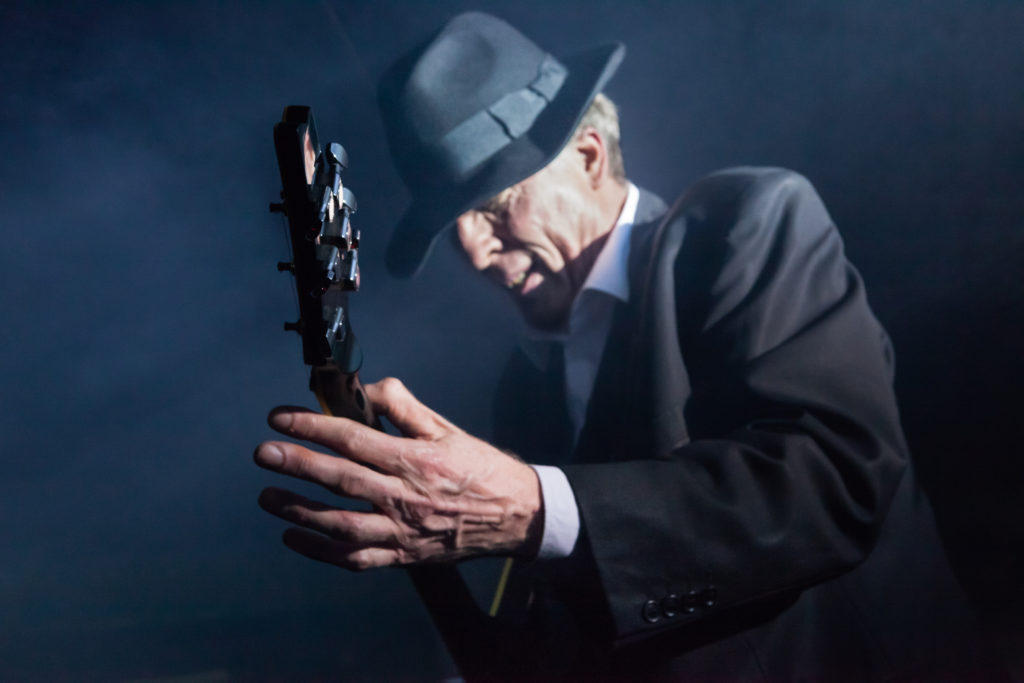 In the shimmering spectacle of modernity, where the play of simulacra masks the disintegration of the authentic, Rhys Chatham emerges not merely as a musician but as an architect of sound, crafting a sonic narrative from the shadows of late twentieth century Manhattan, now wandering the streets of the Latin Quarter of Paris. He stands as a testament to the metamorphosis of rock's very essence, weaving the ethereal minimalism of a forgotten era with the raw, unrestrained rage epitomized by the Ramones. It is in this collision that one witnesses the avant-garde's intricate dance with the primal scream of punk, electric guitar in hand.
In the decaying glow of the 60s, the electronic symphonies of Morton Subotnick whispered secrets of composition into Chatham's eager ears. As the seventies dawned, La Monte Young's teachings resonated with him, and soon, the Theater of Eternal Music echoed with Chatham's presence, alongside figures like Jon Hassell and Terry Riley. In these corridors of sound, the minimalist maestros like Tony Conrad and Charlemagne Palestine played their role in molding Chatham's ethos, with the spectral touch of the French virtuoso, Eliane Radigue, lingering on.
As the echoes of 'Guitar Trio' from the 1970s merged into the vast sonic horizon of 'A Crimson Grail' for 200 electric guitars in 2009, it became evident: Chatham had embarked on a transcendental journey, spanning decades, summoning electric guitar legions in mystical tunings to bridge the temporal vastness of the 60s and 70s with the pulsating heart of hard rock.
Now, as the holographic present unfolds, Chatham traverses the soundscape as a solitary figure, serenading with versions of 'A Pythagorean Dream', borne by the UK's Foom Records. Yet, in his duality, he intertwines with guitarist David Fenech, their symphonies crystallized in a CD from the Austrian alcove of Klang Gallery Label. The simulation continues, the hyperreality intensifies.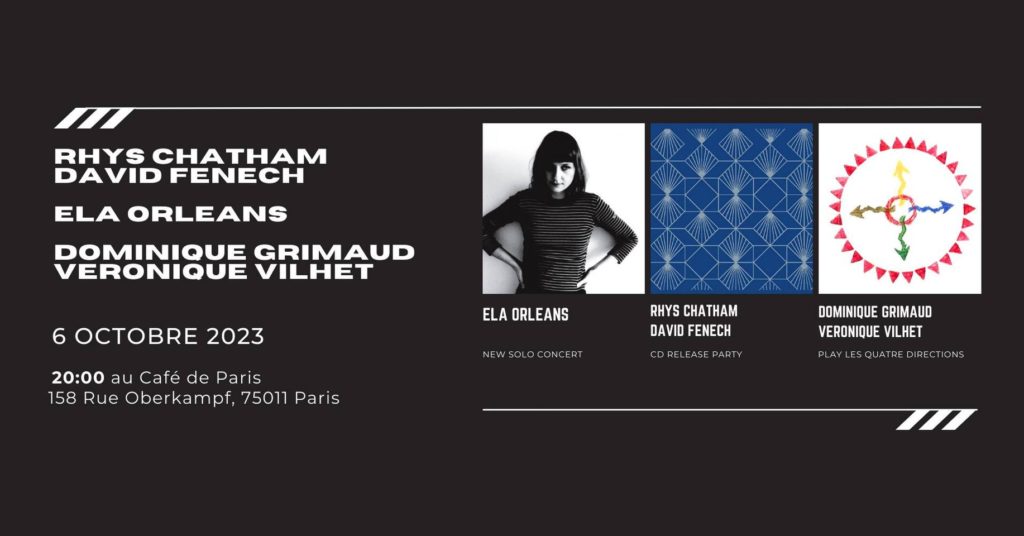 And soon to come, in November: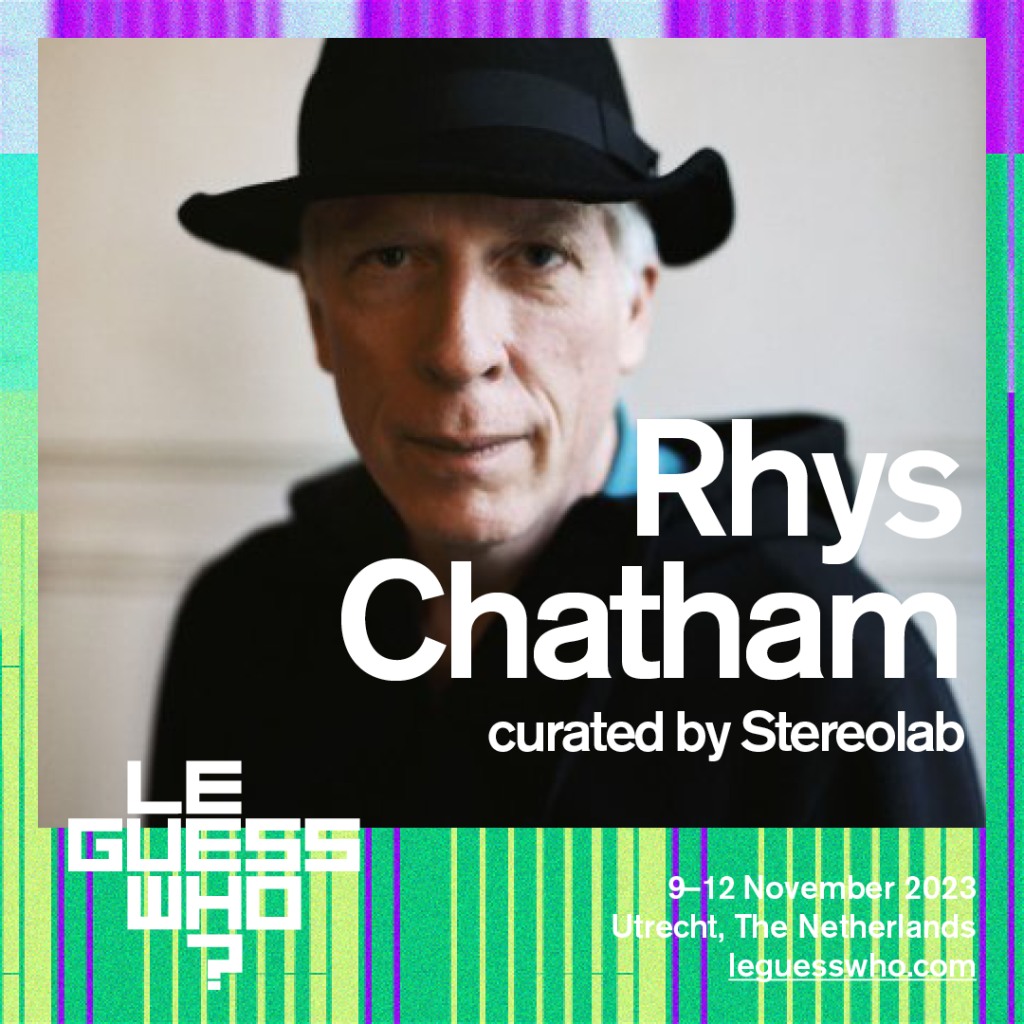 Spring/Summer 2023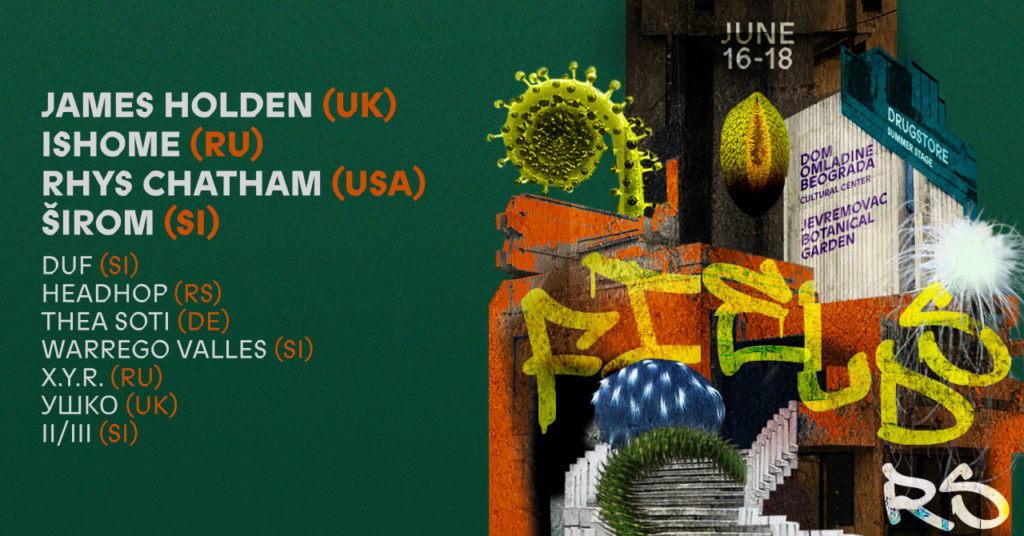 The Fields Festival, formerly of Moscow and Saint Petersburg, had to move (for obvious reasons), and now they are in Belgrade.
I'll be playing G3 there in June, this is an early announcement. I'll update it soon with a link to their website.
Also in June, we'll be mounting G3 at Art Basel 2023. We'll be performing the piece with Robert Longo's film, Pictures for Music, and Robert and I will be playing amoung the guitarists. We will be doing this within a huge outdoor Messeplatz installation by Latifa Echakhch. I'll be posting more details on this and who the other players will be in the coming weeks.

In addition to G3, I have a new solo that I recently performed at the Centre Pompidou in Paris in the context of a No Wave show curated by Nicolas Ballet last February. I also did the solo concert in a more intimate setting at the Chair de Poule bar in Paris. Here is a short clip of the concert to give you an idea of its sound:
I'm available this summer to play this solo or to mount G3. To contact me for booking write to me at rhyschathamnews@gmail.com
—ooOoo—