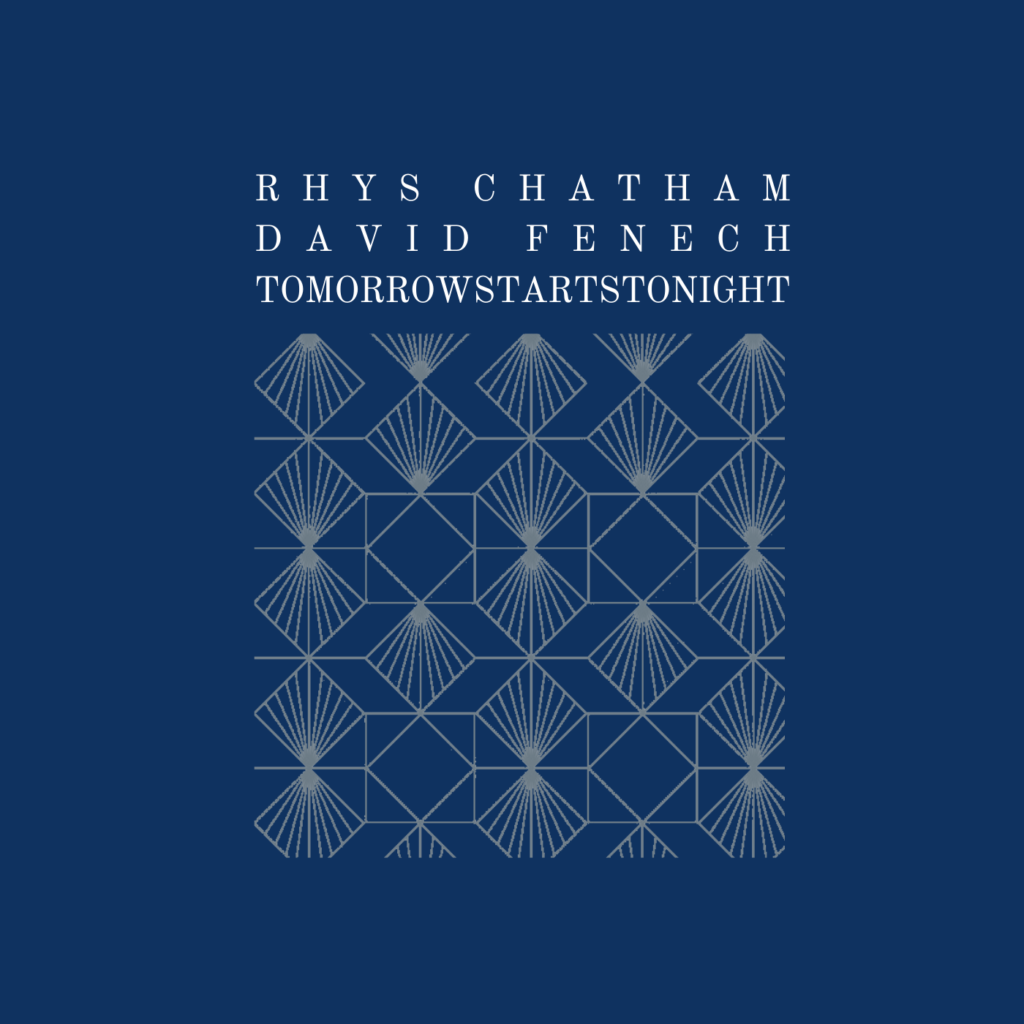 I'm delighted to announce the release of my duet album with David Fenech, TomorrowStartsTonight. The album has been released on CD on the KlangGalerie label. This is our first duo album. I'm very happy to have recorded this album with David. It was a wonderful musical and human encounter. We composed a long piece in a minimalist spirit, where our two guitars meet and merge with my trumpets, flutes and voice and David's small percussion instruments. The record was mastered by James Plotkin.
David Fenech is a French composer, guitarist and singer. His style has been described as 'a kind of punk musique concrète' He uses the studio as an instrument, using a large panel of recording techniques. He has played and recorded with musicians such as Nurse With Wound, Felix Kubin, Jad Fair, Tom Cora, Pascal Comelade, Jac Berrocal, Ghédalia Tazartès, James Plotkin, Shugo Tokumaru, Ergo Phizmiz, Pierre Bastien, and many others.
He also plays improvisation on electric guitar with musicians such as Gino Robair, Tom Cora, Jac Berrocal, Andrea Parkins and has also played duets with musicians like Felix Kubin, Jad Fair, Ergo Phizmiz, Klimperei, James Plotkin, Shugo Tokumaru, Ghédalia Tazartès, etc. He has also worked as a software developer at IRCAM and more recently at L-Acoustics
He has run a micro-label Demosaurus that has published 2 cds (Ghédalia Tazartès and Frank Pahl).
In 2009, David began working with the cornetist Jac Berrocal. This collaboration resulted in a record as a trio with Ghédalia Tazartès (Superdisque, on Sub Rosa) and more recently trios with Jac Berrocal + Vincent Epplay (3 albums) or with Jac Berrocal + Jason Willett (Christmas in March – Megaphone / Knock Em Dead)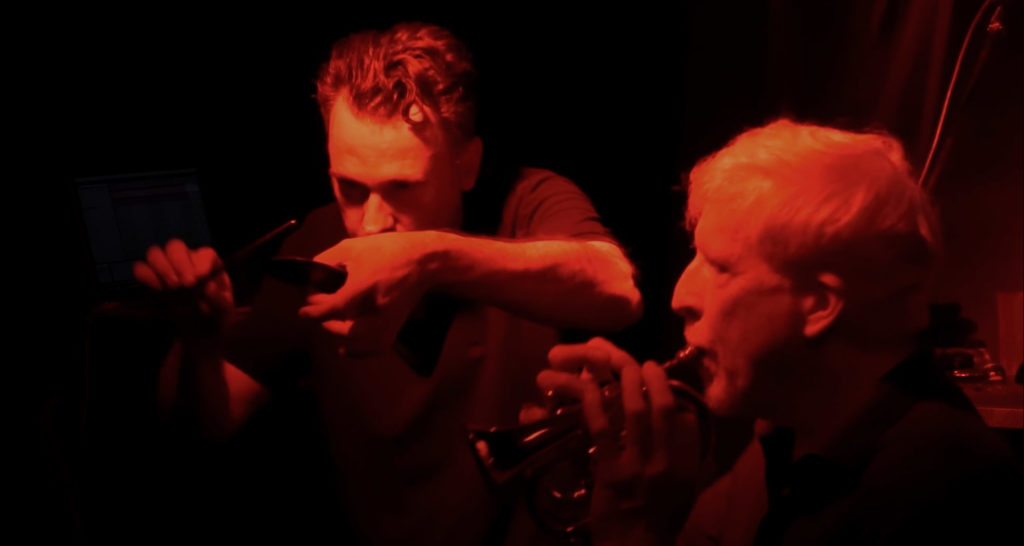 David (left) and Rhys 6 October 2023 at Café de Paris, Paris 11 – Photo: Ben Lx.
I was going to post a YouTube link to an except from the album, but I noticed that recently YouTube has been rolling out adds longer than one minute that can't be skipped, so I'll be posting it on Vimeo or similar shortly.