ESSAYS
BY
RHYS CHATHAM
IS ROCK DEAD? Essay from December 1996 with reader responses.
Pierre Boulez vs Karlheinz Stockhausen - Essay from March 1997 (includes a rousing rubuttal by Timothy Ouellette)
Our operator is standing by to receive your real-time response to these essays or any of the other material on this web site: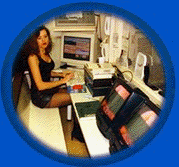 Contact us at: azoth888@yahoo.fr
If you are entering through an external hyperlink, click on Rhys Chatham Homepage for more info on Rhys.